Join us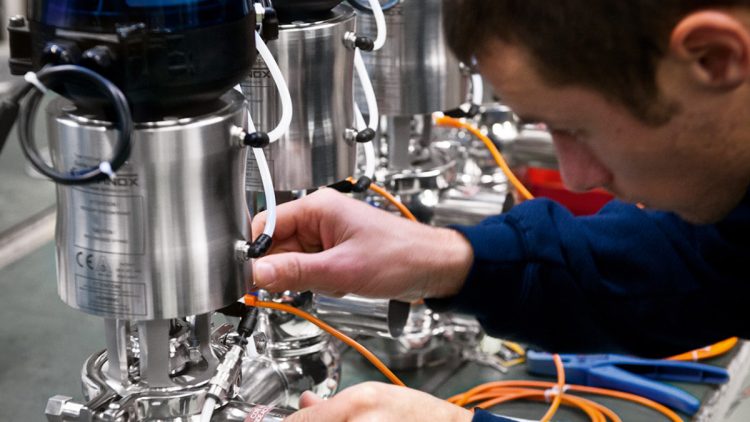 Our values
Our clients along with our employees and the Group are committed to values that respect people and the environment.
An open mind
is the essential prerequisite for working in a team, even more so in an international – multicultural environment.
The commitment to service and client satisfaction
is the foundation for a sustainable relationship built on trust.
Performance
by reliability and expertise responds to demands on quality, safety, and respect for the environment.
A collective spirit
promotes the well-being of each person and the agility of everyone.
The 50 years of DEFINOX
50th birthday
"Celebrating 50 years of expertise and customer service, is a great joy and an immense pride. It is also the promise of a renewed commitment and continuing performance thanks to innovation and team spirit"
The regional environment
DEFINOX, based in Clisson, a small town known as "a little Italy in France", is situated in the Muscadet wine country south of Nantes, the European capital of innovation. Our site is in the TABARI industrial park near the Clisson train station. Over 50 companies in the park work together on subjects like mobility, safety and communal spaces. We will soon see a company nursery and inter-company restaurant (2021). Having a sports complex near the site and a swimming pool in the community makes doing sports easier and contributes to improving the health of the employees. Definox encourages commuting by bycicle.