Definox International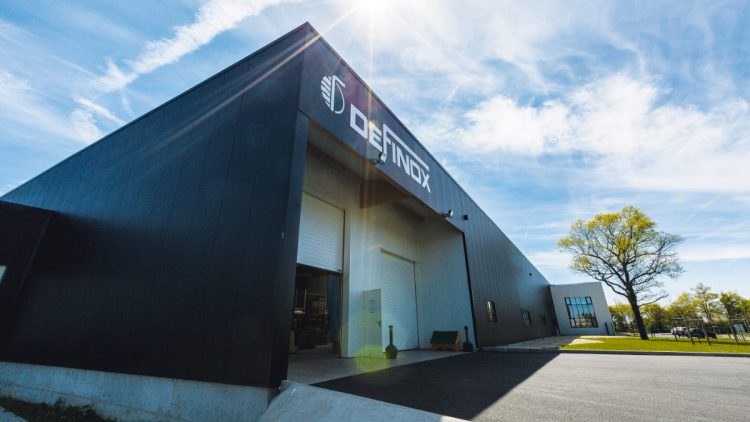 Vocation and Ambitions
Our vocation: Build an industry 4.0
At DEFINOX international, we accompany our industrial clients, integrators and distributors at every step with a logic of performance sustainability. From fulfilling their initial needs to the maintenance, our human size allows us to listen, be reactive and flexible. To optimize your productivity, we are committed to working at your side innovatively while respecting the environment and people.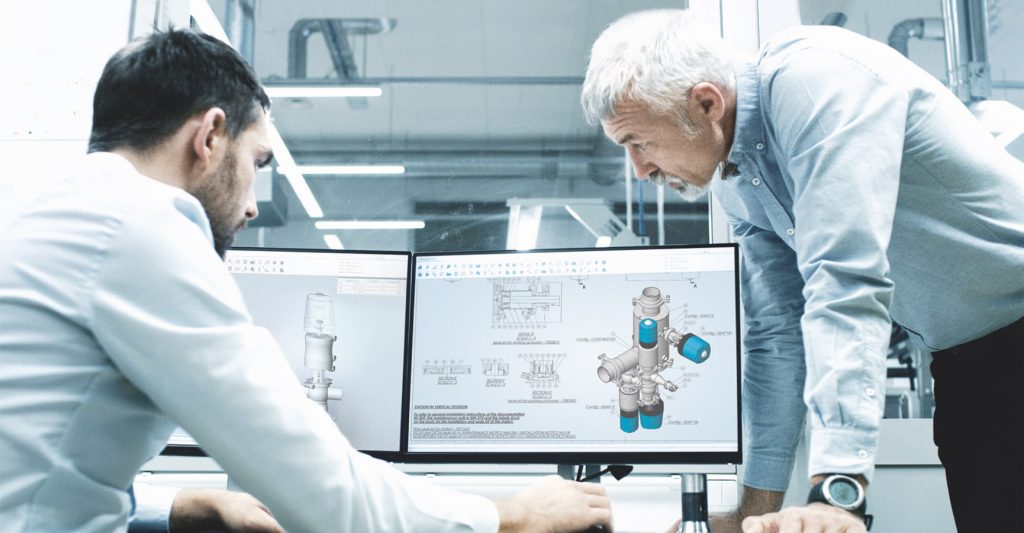 Our ambitions: A triple performance
1
Rise to the challenges of the 21st century
Working with our clients to feed and take care of people while committing to quality and safety
2
Preserve the serenity of industrials
Satisfy the consumer and respond to bacteriological safety requirements.
3
Simplify and adapt
to our client's needs by developing innovative tools to increase the performance of an industry 4.0.
Our purpose
Service is the company culture
As a services company, our teams are dedicated to developing a sustainable relationship built on trust. Because we take the time to know our clients, we can respond and adapt to their needs. Our collaboration starts before the manufacturing – and sometimes even before the design. To gain in fluidity and reactivity DEFINOX has put in place a collective and flexible organization that quickly responds to our client's needs. In this way, DEFINOX puts at your disposal: Key account managers and their dedicated teams, a sales and marketing department, a quality department, and customer service department that work closely with production. Throughout the support process each of these departments makes sure your needs are met, delivery times are kept, and metrology process is achieved. Our commitment is also to safety. Indeed, all of our products are developed and adapted to ensure the safety of the users and collaborators.
Our products are entirely maintainable
Our stainless steel, hygienic process valves are designed to have a long-life span. Being milled from a solid piece of steel along with their design, guarantees a solid reliable part. They are 70% recyclable. The continuous improvement of our products consists in designing valves that are easy to maintain and simple to use. Specialization, customization, personalized configurations: our products are thought out, adapted and updated to respond to your complex challenges. You ask yourself how to reduce maintenance time and costs and the number of spare parts? There is always a solution for you at DEFINOX.
A story of expertise
Our expertise lies in our knowledge of industrial challenges in very diverse sectors of activity: The food industry, cosmetics industry, pharmaceutical industry, pet food, cleaning products…from mechanics to fluids transfer, we have always evolved and adapted to now have become internationally recognized experts by the leading industrials in over 70 countries. For several years now we have been projecting in the future industry 4.0 and we are investing in innovation. Therefore, we have invested in new production capacities. We are working together with industrial experts especially in automation to combine our skill in fluid transfer mechanics with automation.
The Origins of DEFINOX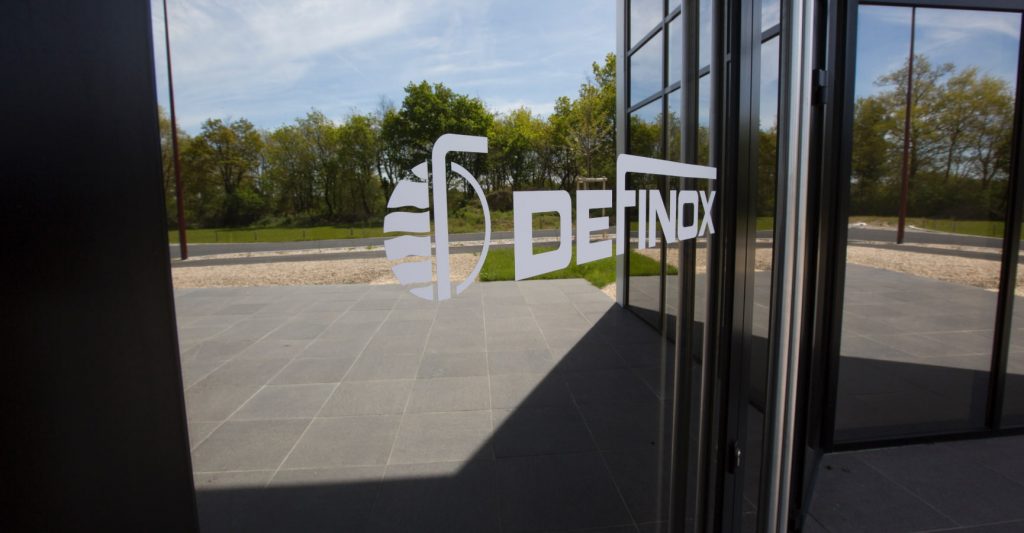 Passion for mechanics
DEFINOX came to life in 1968 by the collective will of a Vendéen (department in France) industrial group determined to diversify their activities. In 1968 they bought the patent 'Lahousse'. This patent was for the first ball valve. This was the starting point for a new activity to be named DEFINOX, dedicated to the Dairy industry.
KEY MOMENTS
1970
Birth of the brand DEFINOX
1983
Set up of the American company, DEFINOX Inc.
1995
Awarded "Jules Verne of excellence" for the design of an electronic actuator
2006
Set up of the Chinese company, DEFINOX Beijing Ltd
2011
Birth of the STARWHEEL® brand (injection system)
2013
Birth of the range of autonomous events AVX1
2014
Launch of the new LED controlled actuator
2015
Move into the new premises in Clisson
2016
Launch of the new brand VEOX® Double plug mixproof valves
2017
Design of the augmented reality ID
2019
Standardization of the pigging system Starmotion®
2020
Industry 4.0 New generation of actuators Sorio™
Services
Definox offers a range of services to support and advise you; spare parts management, valve retrofitting, personalized follow up program for valves and intervention schedules, valve maintenance training or even testing on our test bench. As many services to fit your needs.