Our application "id" augmented reality
For Definox, innovation serves to simplify the day for our industrial clients and installers. Thanks to our mobile application "id" Definox, augmented reality allows each valve to be followed and maintained simply and individually.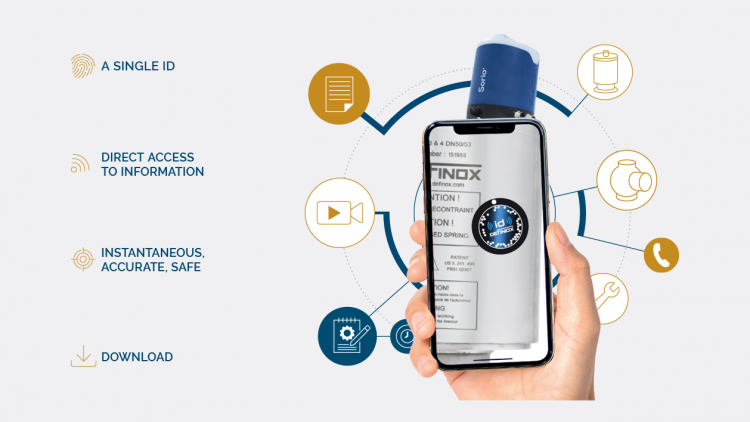 DEFINOX puts innovation at the heart of its sanitary valves, thanks to "id" the augmented reality application from DEFINOX
id DEFINOX simplifies the daily workload of process line maintenance technicians
"id" Definox brings you a solution that is easy to understand and easy to use, for identifying a valve and its components. This mobile application also simplifies the daily workload of the maintenance team, allowing for significant increases in productivity while reducing the risk of errors and improving the safety of the technician.
The major advantage of this application is to bring all the information regarding the products in proximity to the equipment concerned, to smart phones and tablets and be able to contact the customer service department.
A tool that improves safety for maintenance technicians, prevents errors and gains time
"id" DEFINOX has numerous functionalities:
Individualized monitoring of the valve thanks to a unique identifier
Ease in identifying the valve, components, seals, actuators, and tools (guides, protectors and wrenches…)
All pertinent documents and data available immediately
Installation and maintenance manuals always on hand
The video starts directly on your smartphone
The maintenance log containing the identification of the valve, the possibility for the customer to add the PLC reference of the valve, individualized monitoring of maintenance operations and operations carried out, but also the possibility to indicate the next maintenance date.
Listing of maintenance operations carried out on the valve (what and when) in order to monitor the different operations carried out on the same equipment.
Telephone contact to customer service for your spare parts orders, to plan interventions or to obtain technical information, direct link to the Definox web site to order spare parts, plan interventions or ask technical questions.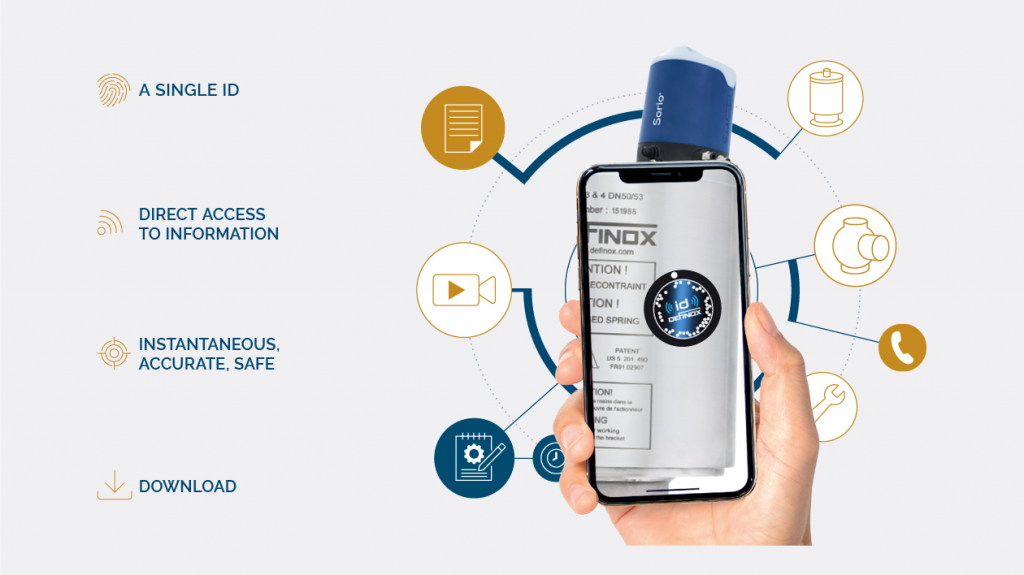 … and many advantages:
Video tutorial
id Definox allows with just one scan to know the precise identity of each product, its specific designation and reference, its diameter, the type of seals used and all spare parts, as well as being able to download all pertinent technical documents. This free augmented reality mobile application is available by downloading via Google play or App Store
CHINESE CONNEctION
It is also available to our Chinese clients thanks to a QR code that is specially dedicated in order to have the same functions and advantage :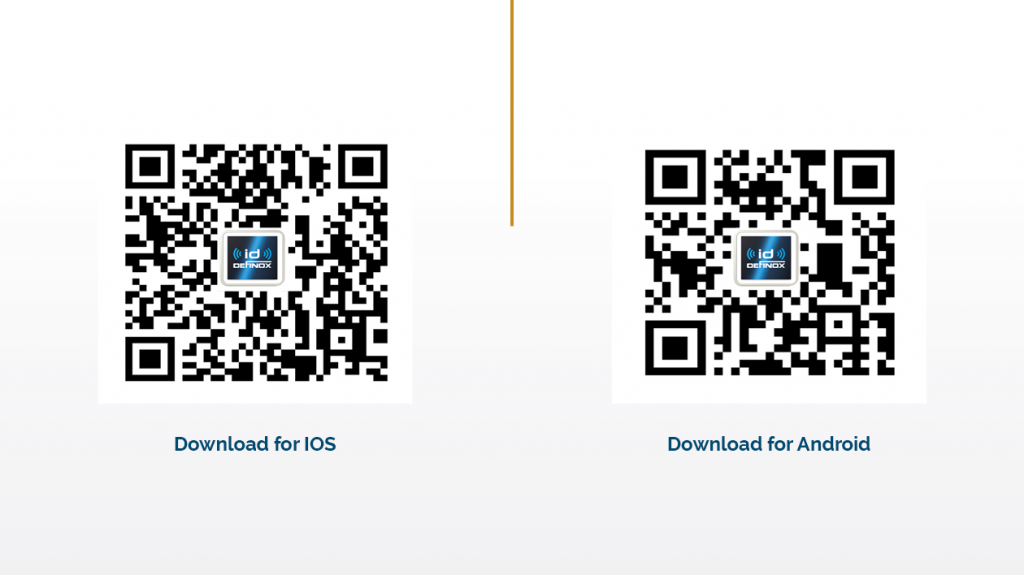 So, let's go ! Download, scan, consult, and test the augmented reality developed by DEFINOX!