An interactive video for Sorio®, Definox's new generation control top
Definox designs and manufactures process valves and customised equipment in stainless steel for specialised industries such as cosmetics, fine chemicals, and food processing. As a specialist in the transfer of liquids for over 50 years, Definox has created the Sorio® control top, a real revolution in the demanding sector of valves for sanitary processes.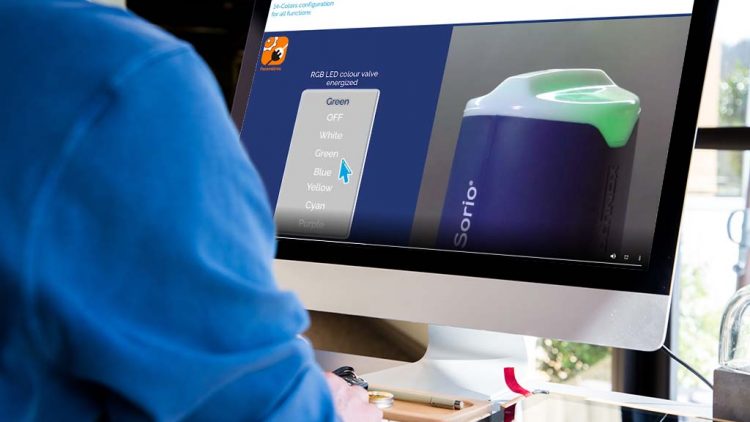 Sorio® Control top, a definox innovation
Intelligent, simple to set up and intuitive to use, Sorio® is a new generation control top, adaptable to all types of valves for sanitary processes.
In addition to being 100% adaptable, the control top has many customisable parameters. A 360° light display provides an easy indication of the state of the valve, its operating status, and the nature of the liquid it is dispensing.
The IO-Link technology offers numerous functionalities to optimise the availability of process lines, and to anticipate and initiate predictive maintenance of equipment. Thus, it meets the requirements of the application areas.
The Sorio® control top, adaptable to the valves on the market, is an innovative and necessary product for good fluid management of any kind. Thanks to remote localisation, it facilitates diagnosis, adjustment, and maintenance of sanitary valves.
How does it work?
Definox provides a complete and intuitive interactive video to help you understand all aspects of Sorio®, discover its advantages, and appreciate its performance.
In French or English, the global video is divided into 24 chapters, explaining, and illustrating in an educational and simple way, the functioning and configuration of this innovative solution.