The environmentAL issue, we have to deal with !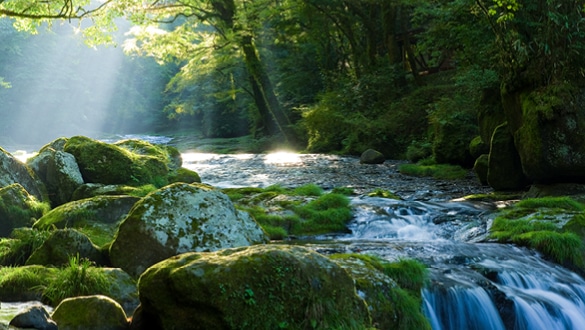 The environment is a major issue for all manufacturers. It is a global constatation. Today and for several years already, manufacturers in France and around the world have had to deal with environmental problems. Being an international industrial reference, Definox has taken this issue seriously for many years now. Valve and sanitary process solutions specialists, Definox knows how to optimize its manufacturing process while improving on it carbon footprint and reducing its energy consumption. The PDG of the company, Magalie Chouin-Theriot has more to say. Interview.
What can you tell me about environmental issue at Definox? Do you have concrete examples of the actions you have taken?
The way I see it, there are two fields of action. There might be a third, but we are not going there today. I recommend the progressive but effective principle of small steps. Proceed at the right speed.
The first field I am thinking about is the internal management of our organization. Our strategy follows the motto "No planet B" We must act concretely and collectively. For example, we organized the « Fresque du climat » (the climate fresco) event. We take away the expertise and the idea of the group so that each individual, whatever their profession, has a science and an environmental conscience. The challenge is to raise awareness of this theme in all the employees without exception. After France, there was China followed by the USA. We asked everyone the question: What can we improve on? Our collective intelligence did the rest.
And then, we can't deny the importance of transport in the environmental challenge. It is major and has an impact. For this reason, we offer a range of hybrid and electric vehicles. We prefer to use maritime over air transport for goods as much as possible in the USA. And we encourage local production of our products.
For actions that are immediate and easy to carry out we have invited our employees to find proposals. We find it interesting and preferable to put in place solutions that correspond to their needs. Thanks to them we have installed a bike garage and developed car-pooling. We have obviously stopped using plastic cups and have installed water fountains. Regularly, people outside of the company intervene to regenerate our cleaning solutions (CIP green) We also sort our waste diligently, with a reduction in the overall amount of waste and an increase in the recycled and valorized amount (97T of waste with 56% recycled in 2019 and 80T of waste with 60% recycled in 2021).
One point we can't neglect, is the relationship we have with our external customers. Our products and services are of course important, but we don't lose sight of the recipient, our customer.
You mentioned the Definox product, could you tell us more about it in relation to the environment?
There are sales arguments with the criteria of repairability of the parts. Contrary to our competitors, our valves are not disposable. We are at the opposite end of programmed obsolescence. The logic at Definox is "Don't throw anything away and keep everything !
The cleanability and water usage is essential for our products. Our equipment is at the intersection of several pipes, they therefore need to be cleaned perfectly. But the less water we use the better it is. Economically and environmentally, it is a real constraint for some customers, and we take that into account.
For the processes, it is important to have an optimum vision taking into consideration the scarcity of water resources around the world. It's vital that manufacturers like Definox be a force of propositions for limiting the impact of this challenge for our customers. But how? By proposing equipment with a high cleanability rate and by innovating to optimize the cleanability of equipment and production lines.
Concretely, our pigging solutions such as STARMOTION® play a positive role in economizing water consumption. Scaping out the product well in the lines limits cleaning and reduces water needs.
What are your current projects or future perspectives? What ambitions do you have for Definox?
I have several things I would like to happen. I want the bicycle parking lot to be fuller than it is today. That the environment be at least on the same level as the economy in arbitration of manufacturers without any debate. That this be a general reflex. That the subject of water consumption is no longer a subject. That a minimum use of water be needed to function, etc…We still have a long way to go…