PFA seals: the assurance of reliable sanitary sealing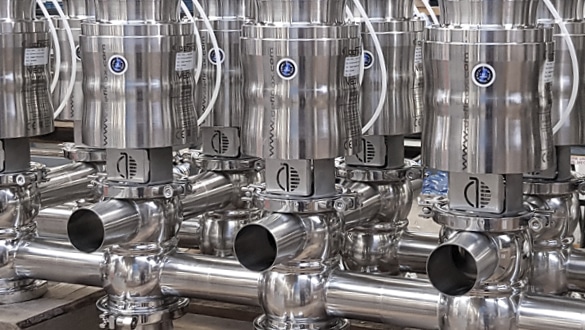 Among the special features of Definox products, the PFA floating seal is one of the standard seal types available on our process valves.
Patented floating seal technology
This type of technology is what differentiates Definox on the industrial process valves market. The floating feature of the seal assures excellent cleaning by allowing the circulation of cleaning liquid on all sides.
The plastomer structure of the PFA seal guarantees the absence of porosity or crevasses. This eliminates the risk of contamination and the development of bacteria, without changing the flavor or aspect of the process fluid in contact with the PFA.
Product integrity is essential for manufacturers. This technology is particularly adapted to extreme situations. It has excellent resistance to aggressive chemical products and to high temperatures.