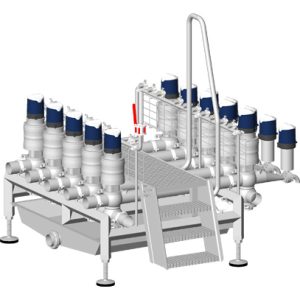 Manifold or valve fitting assembly
Designed with care and built to last, the manifolds manufactured by Definox comply with the most stringent demands on sanitary processes.
Taking care to satisfy the ergonomic and safety concerns of industrial companies, Definox integrates, throughout their range of valves, devices that enable easy installation and accessibility to the valves. Issues concerning geometry, size and intended function, including the most complex, are all fully considered during the designing and manufacturing of these assemblies.